Welcome to the Ginkgo Spa and Wellness.


We invite you to relax with us and recapture the forgotten sense of well-being.

The Ginkgo Philosophy
The Ginkgo Spa emblem consists of three ginkgo leaves forming a circle. This represents the three important areas of balance - mind, body, and soul – all within the concept of holism.
The proven practise of touch therapy is the foundation on which our operating philosophy is built - the principle of utilising the natural ability within ourselves without having to rely on trendy and quick fix solutions.


The service offered is uniquely personal and we pride ourselves in offering treatments that are based on the traditional touch therapy principles.


Each Skin, Spa and Touch Therapy treatment begins with a symbolic footbath – a ritual representing the cleansing of life's stresses and tensions.
The Spa's comprehensive menu of treatments represents a blend of traditional and global accents. Many of the therapies are based on the beauty, healing, and rejuvenation secrets of ancient cultures which in turn focus on both the inner and outer self - with nourished skin, soothed muscles and a calmed mind.


Every detail is an important part of the Ginkgo experience. Every sense is to be indulged, from the ceremony that accompanies each treatment to the use of the finest and most exclusive products available.
Ginkgo "Elixir"© Signature Massage
The personalised signature treament incorporates a selection of massage techniques unique to your individual requirements.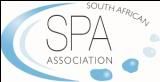 Further deals in this category
Further deals in this city
Further deals in South Africa
Further deals in other categories