Pay R370 FOR 2 x 500g portions of crayfish & a bottle of Hartenberg Sauvignon Blanc at OYO (value R670)
preorder now
- 45%
Pay R370 FOR 2 x 500g portions of crayfish & a bottle of Hartenberg Sauvignon Blanc at OYO (value R670)
Highlights
- Pay R370 for 1kg (or 2 x 500g portions) of Crayfish and a bottle of Hartenberg Sauvignon Blanc valued at R670 - Some of the best views in Cape Town - Great as a gift - Can be bought via Credit Card, EFT or Bank Transfer
Fine Print
TAKING its name from two saucers and a martini glass at its centre, OYO restaurant at the excellent V&A Hotel is a winner on a number of levels: stellar views, great service and a varied menu that is well executed. So if its culinary comforts, the freshest seafood or decadent desserts that inspire you, or an al fresco lunch at the water's edge, OYO offers it all.
OYO Restaurant & Cocktail Bar epitomises the good life. Located at the iconic V&A Hotel at the Victoria & Alfred Waterfront, OYO will delight you with a daily taste and visual extravaganza. With Table Mountain as its natural backdrop, OYO is quite literally right on the water's edge. Couple this extraordinary setting with OYO's delectable, contemporary, classic cuisine and you have a dining experience that's hard to match.
When it comes to your meal, only the freshest crayfish is served. It comes with a selection of delicious buttered sauces or chilled with a homemade mayonnaise. Your bottle of Hartenberg Sauvignon Blanc will compliment the meal perfectly.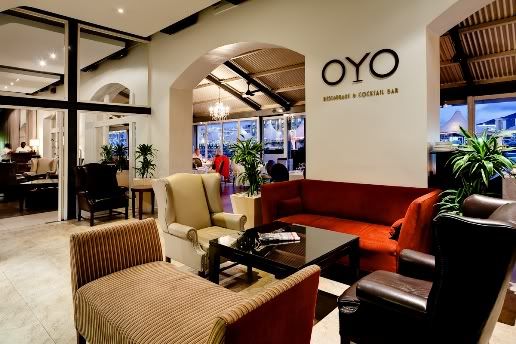 Further deals in this category
Further deals in this city
Further deals in South Africa
Further deals in other categories
OYO presented by Groupon.co.za