Pay R470 for a facial, pedicure and massage at Just Skin Aesthetic Clinic (save 53%)
preorder now
- 53%
Pay R470 for a facial, pedicure and massage at Just Skin Aesthetic Clinic (save 53%)
Highlights
- 53% saving on a facial; pedicure and back, neck & shoulder massage at Just Skin Aesthetic Clinic - Conveniently located in Greenpoint - Great as a gift
Fine Print
Set in the heart of Greenpoint, Just Skin Aesthetic Clinic offers you the opportunity to relax and experience your senses in a beautiful and atmospheric setting - The perfect escape from the worries of the world. You will be instantly set at ease in the calming surroundings as the friendly staff guide you around the facilities in the unique ambience of the Just Skin Aesthetic Clinic.

JUST SKIN AESTHETIC CLINIC opened its doors in March 2010 in Green Point Cape Town. The Clinic is owned and managed by Carol Maccallum who has been in the skin care industry for over 25 years with previous well renowned salons in both Durban and Johannesburg.
Specialising in skin rejuvenation, JUST SKIN strives to introduce you to innovative skin and beauty treatments using the most up-to-date techniques and products available both locally and internationally.
For your facial, your expertly trained technician will determine which specialised facial treatment targets your specific skin concerns. This will be followed by a luxurious pedicure, including a alpha hydroxy foot peel. This will be ended off with a tension relieving back, neck and shoulder massage.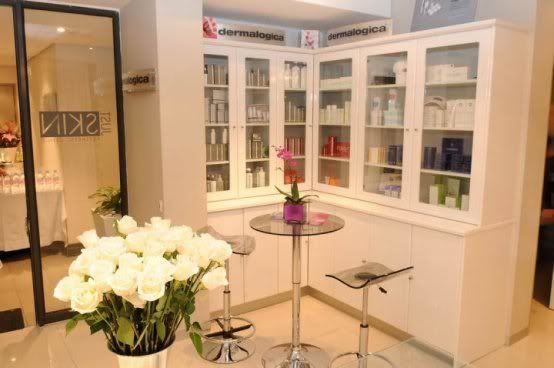 Further deals in this category
Further deals in this city
Further deals in South Africa
Further deals in other categories
Just Skin Aesthetic Clinic
Just Skin Aesthetic Clinic presented by Groupon.co.za