Highlights
Dolby Digital surround sound
New releases weekly
Valid at any Nu Metro Cinema Cineplex nationwide
Fine Print
Validity:
Valid until 31 October 2014
Purchase:
One Groupon per person; multiple may be bought as gifts.
Redemption:
• Once the Groupon is purchased you will be issued a Groupon voucher code on your Groupon voucher • Take your Groupon code to the Nu Metro Box Office (ticket counter) • Choose your movie • Receive your movie ticket
OR
• Redeem at a Nu Metro Self-Service Terminal ("SST") as an e-voucher • Follow instructions for e-voucher • Enter code and select movie • Receive printed movie ticket
Further Information:
• Groupon voucher code present on purchased Groupon Voucher • Groupons and tickets are non-refundable and cannot be returned or exchanged once purchased • Please pay by credit card • One Groupon equals one movie ticket • Groupon cannot be redeemed online • Groupon can be redeemed at a Nu Metro Self-Service Terminal ("SST") as an e-voucher or at any Nu Metro cinema box office (ticket counter) and not via Ticketline or the Nu Metro web, mobi sites or apps • Each Groupon code can only be used once and is redeemable at any Nu Metro Cinema in South Africa • Groupons will not be accepted if the Groupon code is invalid or cannot be found within the Nu Metro system • The Purchaser of the Groupon is responsible for the safe-keeping of the Groupon codes; lost or stolen Groupons will not be replaced • Groupons cannot be utilized in conjunction with any other special, promotion and/or discount and /or any club offerings • Groupons cannot be redeemed outside of South Africa • Groupon excludes all beverages and snacks • Groupon excludes all 3D movies • Groupon not valid for movies in Scene (VIP Cinema). • Groupon issued and valid once deal closes • Subject to availability • Picture displayed is a representation • Nu Metro Terms and Conditions apply
Groupon T&Cs apply
Before the advent of modern cinema, people could only experience a motion picture by throwing their children's artwork from a moving vehicle. Experience modern cinema with a Nu Metro movie ticket.
Cinephiles get their fix with a Nu Metro movie ticket, giving them access to all the latest and greatest flicks available on the circuit. After loading up on snacks at the counter, Groupies grab their seats and treat their eyes to the latest action, adventure, comedy and romance films on show. Valid at any Nu Metro cinema in South Africa, except Scene, movie-lovers can stay entertained.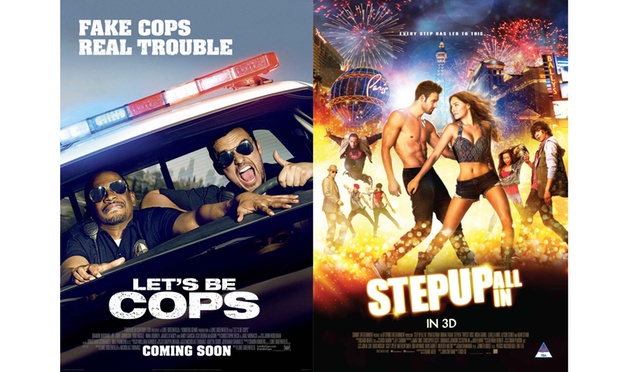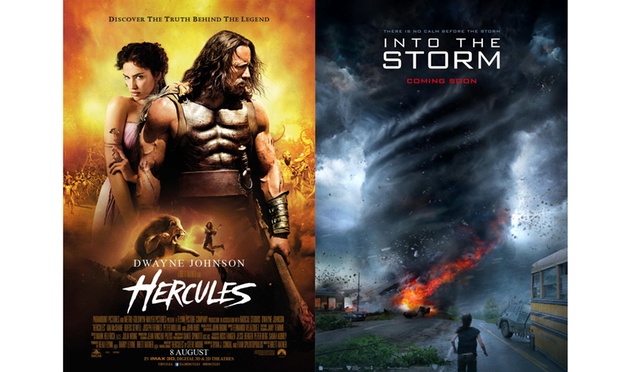 With great titles like Guardians of the Galaxy, the much-anticipated Expendables 3 and Teenage Mutant Ninja Turtles, there's a title to keep cinephiles of every leaning entertained.
Movie titles vary depending on cineplex; please visit your local Nu Metro Cinemas cineplex or numetro.co.za to check on movies, dates and showtimes.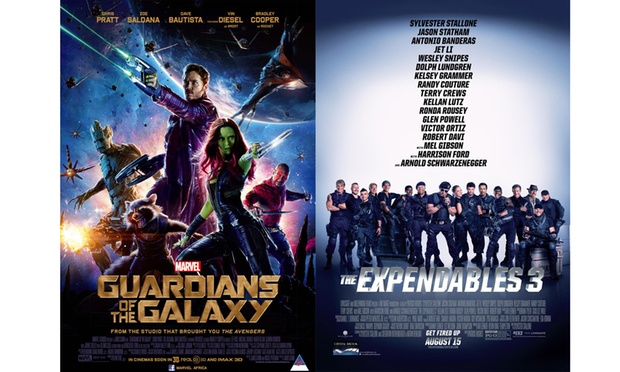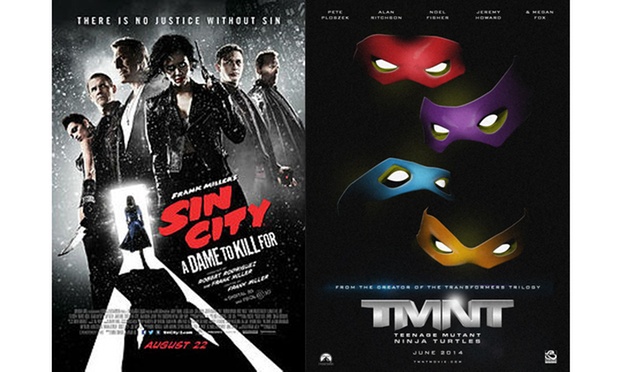 Nu Metro
Nu Metro presented by Groupon.co.za