Highlights
Free underground parking for dinner guests
Largest live oyster tank in the Southern hemisphere
Women's month special
Fine Print
Validity:
Valid until 1 October 2014
Purchase:
One Groupon per person; one additional may be bought as a gift.
Redemption:
Reservation required: 021 671 3948 or email reservations@bentleybar.co.za or ashley@bentleybar.co.za. No-shows forfeit Groupon.
Further Information:
Cannot exchange for a dessert. Valid for starter and main only. Choice of any starter and main. Open Tuesday to Saturday. Live entertainment on Fridays. Groupon does not cover additional tax, service charge or gratuity. Picture displayed is only a representation. Subject to availability.
Most meats originate on land, except seafood, which comes from oceans, lakes, and giants' aquariums. Take to the water with a two-course meal for up to four at Bentley Oyster Bar and Bistro.
Choose between these options:
Pay R285 for a two-course meal for two people, valued at R570
Pay R547.20 for a two-course meal for four people, valued at R1 140
Starters
Classic Crayfish Bisque, served with Crayfish Quenelle
Pan Seared Foie Gras scented with black truffle and brandy on brioche
Escargo, served in garlic butter with toasted baguette
Classic Ceaser Salad, served with a crisp Parmesan wafer and Pancetta
Goats Cheese Salad, served with baby lettuce and a poppy seed dressing
Grilled Bone Marrow, served with homemade bread
Main Meals
Crispy Five-Spiced Duck; an old French favourite served with orange scented carrots, with saffron mash with black cherry sauce
Pork Fillet Skewered with Smoked Bacon; flambéed with calvados served with red cabbage warm potato salad with thyme cap classique apple sauce
Line Fish Of The Day; pan seared, topped with a prawn served on bed of buttered caper leeks with Chateaux potato's and sauce Diplomat
Chicken Supreme With Chardonnay Volute; soy, orange and ginger marinated, crumbed in cashew nuts served with fine beans and almonds on the bed of mash
200g Bentley Oyster Beef Fillet; char-grilled topped with poached oysters served with wilted spinach and Bollinger potato and a tapenade
300g Lamb Rack; spiced with cumin and cilantro served with red onion cigar cauliflower puree and mint jus
Tripe or Tripe & Trotters of The Week - ox or lamb served with rice; ask waitron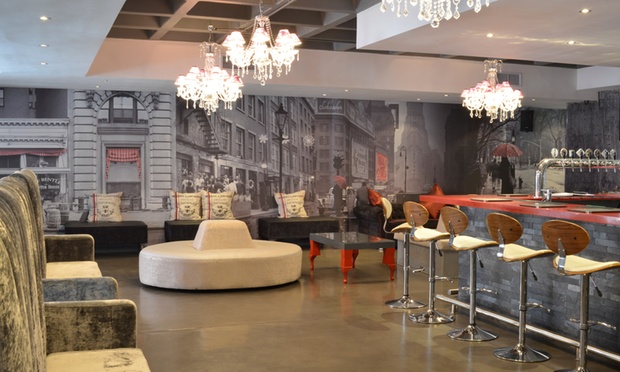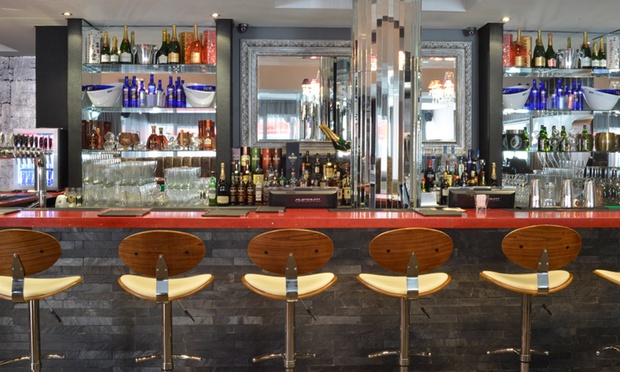 More About Bentley Oyster Bar and Bistro
A unique and upmarket eatery nestled in Heritage House, Bentley Oyster Bar and Bistro swathes diners in good vibes while tantalising pernickety palates with fresh, delicious delicacies. With the largest live oyster tank in the Southern hemisphere, fresh oceanic fare is only a minute away while the rest of the menu keeps herbivores, herbivoyeurs and the more carnivorous sated.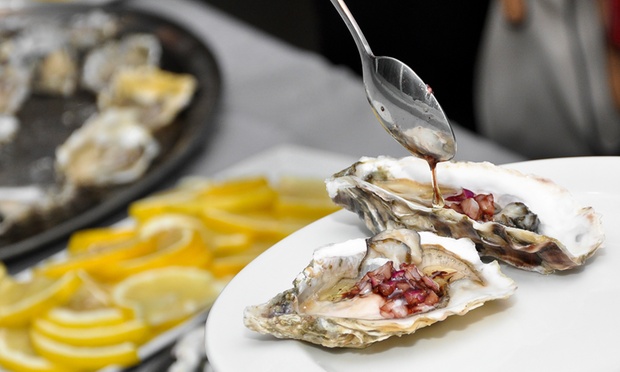 Bentley Oyster Bar & Bistro
Bentley Oyster Bar & Bistro presented by Groupon.co.za