Although tea parties are traditionally reserved for parlours and stuffy high-teas, scientists have recently discovered that tea is allowed to have fun under controlled circumstances. Give tea a chance with any beverage from Bubble@Fun Tea Shop.
Choose between these options:
R29 for two bubble teas, valued at R58
R58 for four bubble teas, valued at R116
R87 for six bubble teas, valued at R174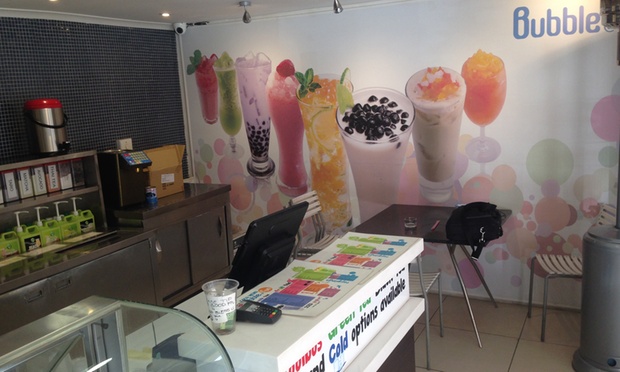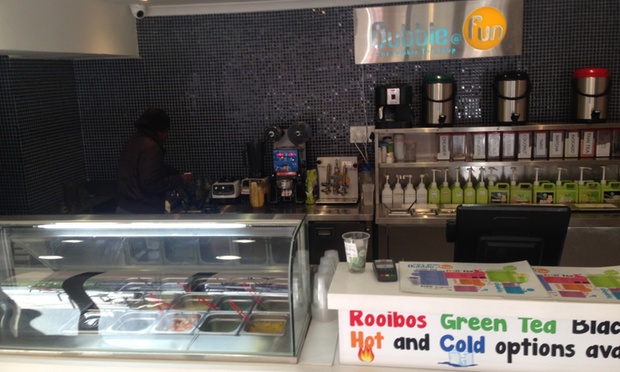 More about The Bubble Tea Shop
Popularized in Taiwan in the 80s, bubble tea is also known as pearl milk tea and is a fruit or milk flavoured tea infused with flavour bubbles. Served hot or cold, the drink packs a sweet punch with a surprising twist in the form of edible tapioca balls.
Customer Reviews
The bubble tea is too sweet for me.
Jingyi Y.
·
March 19, 2015
The staff should be more interactive with the customers. When I asked for reconmendations they were busy talking to eachother and also saying all of it is nice... that didnt really help me with my decision! My boyfriend bought another Bubble Tea voucher via groupon so hopefully they will improve,
Odette V.
·
March 18, 2015
Focus a bit on the décor in order to make it more approachable. The product is great, the vibe/décor not so much...
Debre A.
·
October 17, 2014