Before the invention of bungee jumping, flying through the air was an experience reserved only for birds, champagne corks, and the crumpled pages of failed novelists. Succeed where others did not with a bungee jump at Bungee Mogale.
Choose between these options:
R210 for a bungee for one person (R350 value)
R385 for a bungee for two people (R700 value)
Bungee jumps offer 50 meters of pure adrenaline as jumpers hurl themselves headfirst from the Kings Kloof Bridge, soaring through the air, attached by the ankles to a slender elastic lifeline or by a chest harness that keeps them upright for exhilarating views.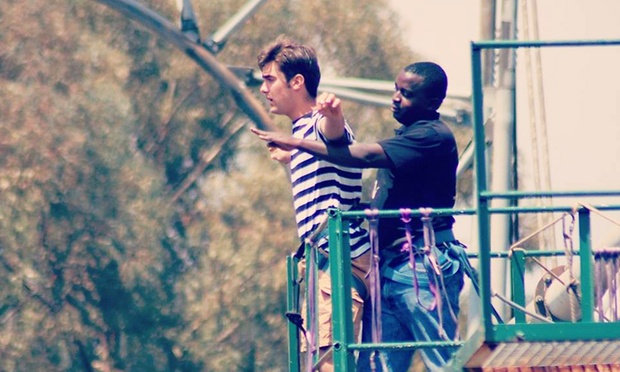 More About Bungee Mogale
Gauteng's first bungee jumping facility, Bungee Mogale has facilitated over 6 000 jumps since opening their doors in 2005. Operating from the Kings Kloof Bridge in Krugersdorp Mogale City, they also offer a 320m foofy slide, bridge swing, burma bridge, accommodation, a restaurant and conference facilities, as well as various packages, including corporate team building activities, touch-rugby and white-water rafting.
Got some spare time? Click the link for more deals on Things to Do in Johannesburg
We value your feedback. Click here to complete our customer satisfaction survey
Customer Reviews
Had a wonderful time!
Jeanette B.
·
March 12, 2017
Awesome experience! Will definitely go back again
Yvette J.
·
November 8, 2016
It was lovely, the experience itself is worth going. The Staff is friendly and the scenario is beautiful. Not far from Johannesburg and surrounding suburbs.
Gugu K.
·
November 7, 2016