Scientists estimate there are 900,000 different kinds of insects in the world, but only the top five or six rarest bugs are ever featured on Entertainment Tonight. Get up close to the stars of the insect world with entry to Butterflies for Africa with a large juice for up to four people.
Choose between these options:
Pay R54 for entry to Butterflies for Africa with a large juice for two people, valued at R108
Pay R107 for entry to Butterflies for Africa with a large juice for four people, valued at R216
Guests are invited to traipse among the flapping of delicate wings as hundreds of indigenous and exotic butterflies flit freely through colourful plants in the Butterfly House. Described as an impressionist painting with sound effects, the tropical House is both tourist attraction for the region and a valuable educational tool and conservation asset. Also inside the Butterfly House are the Monkey House, Green Iguana and Stick Insect Enclosures. Whether you're just looking for a more interesting way to spend the day or you're an intrepid butterfly browser, enjoy a day strolling through Butterflies for Africa with a fruit juice to keep you cool in the tropical heat.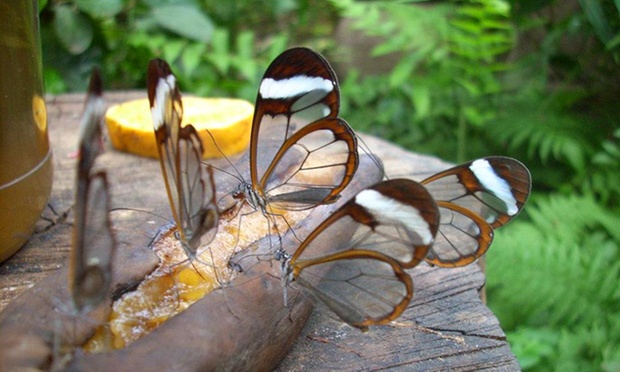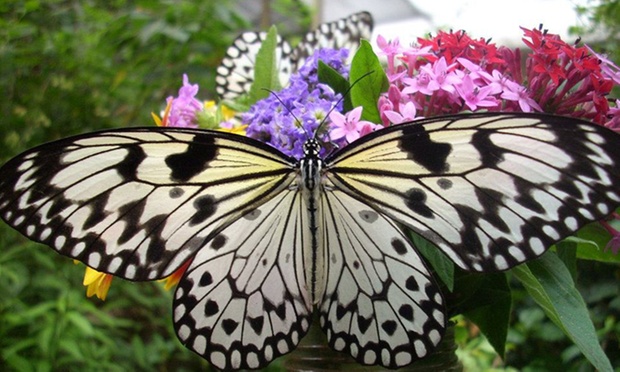 More About Butterflies for Africa
A home for all things butterfly, Butterflies for Africa combines the best elements from top butterfly houses around the world, peppering them with some of their own unique features. Featuring a walk-through Butterfly House that forms the main attraction, the complex also houses a craft shop, art gallery, coffee bar, African Art and Craft centre, butterfly nursery and a butterfly garden which houses a large range of butterfly food plants.
Customer Reviews
Lovely place - even enjoyed a wonderful meal
Tracey S.
·
June 29, 2015
Wonderful and the guide was very informative :) beautiful layout and friendly staff.
Perhaps consider varying your menu to cater for kosher and halaal visitors and drop the bacon ;)
Nasreen M.
·
June 20, 2015