How to Book:
Purchase Groupon
Click on "Make a Booking"
Click on "Book my Voucher"
Select a suitable date and time
Excellent food is the best way to turn a frown upside down and to bring people together through a mutual love of delicious flavours. Café Chic in Cape Town is a sparkling gem amidst a bustling city, owned by celebrated Michelin starred chef, Conrad Gallagher and his wife, Candice. Enjoy the city life and indulge in a three-course lunch for two, four or six people.
Choose between these options:
R379 for a Three-Course Meal for Two (R570 value)
R739 for a Three-Course Meal for Four (R1 140 value)
R1 099 for a Three-Course Meal for Six (R1 710 value)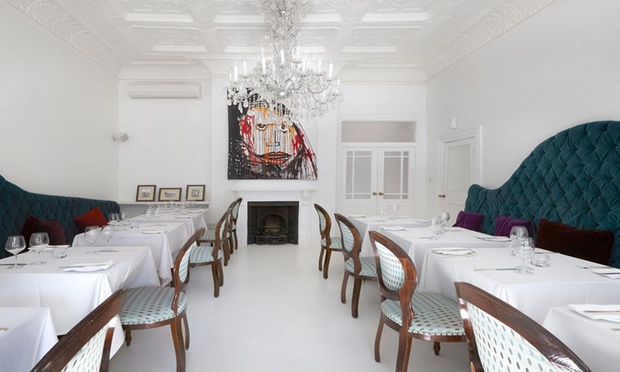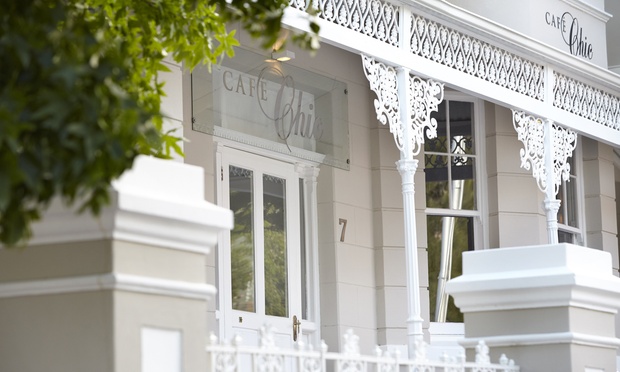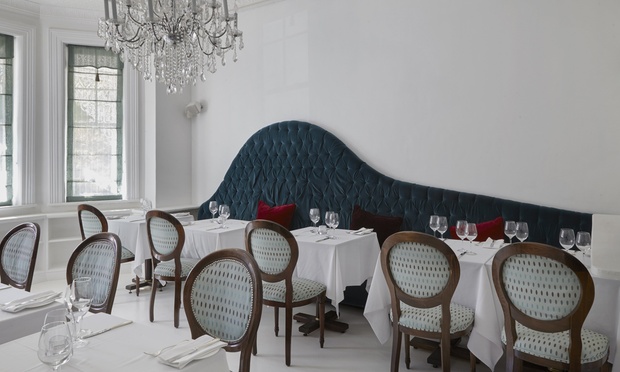 More About the Menu
Starters
Choose between these starters:
Pea risotto with parma ham, enoki mushroom and parmesan
Tuna tartare with gherkin, harissa, egg and hot toast
Duck liver parfait with duck rillette, grape, apricot, spinach and truffle aioli
Roma tomato with basil, soft mozzarella, basil and balsamic
Entrées
Choose between these entrées:
Daube of beef with celeriac purée, roasted pearl onions and béarnaise sauce
Braised lamb shank with macaroni, butternut and tarragon
Bamboo steamed hake with steamed mussels in coconut, spinach and roast peppers
Spaghetti with prawns, rocket, peas and olive oil
Desserts
Choose between these desserts:
Mango cheesecake with chili coriander ice cream
Lemon tart with warm blueberries and sour cream
Vanilla pana cotta with strawberries
Warm chocolate cake with chocolate chip ice cream and chocolate brownie
Raclette cheese with fig marmalade and hot toast
Please note menu subject to change without notice, please confirm menu upon booking
More About Café Chic
Recently acquired and upgraded by Conrad Gallagher and his wife, Candice, Café Chic serves lunch, dinner and late night cocktails in two gorgeous dining rooms, a bar, lounge, cigar room and private dining rooms.
Candice is widely recognised as one of Cape Town's most gracious hosts as well as developing the superb cocktail and wine program, and leading the exceptional staff.
More About Chef Conrad Gallagher
As a chef, author, restaurateur, and television personality, Conrad Gallagher brings a wealth of talent and experience to any project, from menu planning to interior design to restaurant concept development. In addition to working as a chef, Conrad plans and executes top-flight private dining experiences with vision, flair, and attention to detail.
Hungry for more? Click the link for more Restaurants in Cape Town
Customer Reviews
It is definitely a special occasion type of restaurant. Food was great. However, spoke to a friend who also did a groupon and our serving sizes were miles apart. Their dishes were double the size of ours. But still we were satisfied and loved the food.
Shani M.
·
April 20, 2016
Have a drink in the bar and catch up with friends before sitting down to a decodant meal!
Cristina P.
·
April 9, 2016