Being a tourist is harder work than most people think, it involves a lot of pointing, feigning interest and sturdy walking boots. Kick off your walking shoes with a historical CBD ride in a Victorian carriage with Cape Town Carriage Company.
Choose between these options
Pay R300 for a historical CBD carriage ride for two people, valued at R600
Pay R540 for a historical CBD carriage ride for four people, valued at R1 200
Pay R720 for a historical CBD carriage ride for six people, valued at R1 800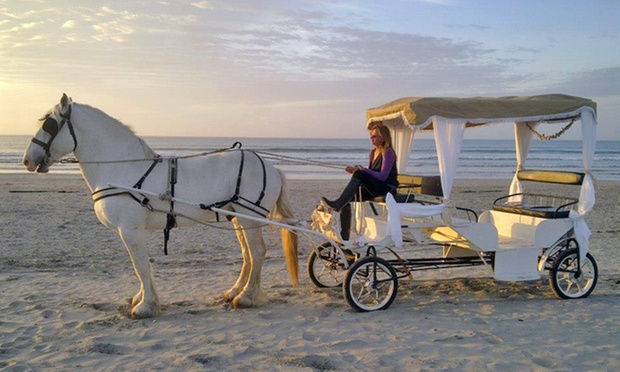 The 70-minute tour embarks from the historically rich Castle of Good Hope and whisks you away up Buitenkant Street like a modern-day Cinderella. While zip-zapping through town, enjoy the rare opportunity to see the city centre from a completely unique angle while viewing some of South Africa's most beautiful historical and architectural locations. Next, take a trot through to the Company Gardens where you can liaise with the local squirrels. Leaving the gardens, soak up the city life as you head back into Wale street, turn in the vibrant Green Market Square and head back to the castle.
Customer Reviews
The tour was a rich cultural experience. I've travel down those streets numerous times & knew nothing about those buildings and so enjoyed sitting in a carriage and having the history of the buildings & surrounding areas explained to me.
Llewellyn B.
·
January 21, 2013
Enjoyed the experience. As did my mom and brother. Horse drawn carriage through Cape Town CBD to the company gardens was an experience I would enjoy again.
Paul V.
·
January 18, 2013
Keep up the good work!
Lizelle K.
·
January 18, 2013
1

Cape Town


Castle of Goodhope,

Cape Town, WESTERN CAPE 8001

Get Directions