Be outdoors and play a round of golf with two or four people at the ERPM Golf Club in Johannesburg. The golf club has a long history dating back to 1903, when the course consisted of three holes, and in 1906 the 18 holes were completed. 
Since then, many people have become members, such as the following sportsmen: Alma Truss, Jill Kennedy, Jimmy Boyd, Denis Hutchison, Neville Sundelson, Neville Clarke and Dean van Staden.
Choose between these options:
R199 for 18 Holes of Golf for Two People (R560 value)
R399 for 18 Holes of Golf for Two People with One Golf Cart (R810 value)
R799 for 18 Holes of Golf for Four People with Two Golf Carts (R1 620 value)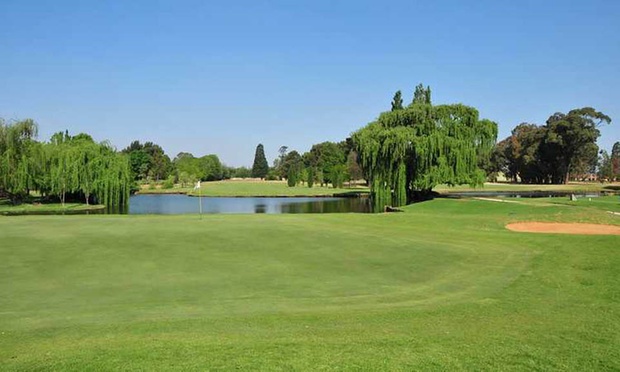 Note
Available: Monday to Friday and Sunday afternoons
Excludes: Saturdays all day and Sunday mornings
Morning tee off times: 07:00 to 08:45
Afternoon tee off times: 11:30 to 12:45
Got some spare time? Click the link for more deals on Things to Do in Johannesburg
Customer Reviews
beautiful course. I love it. stay on the fair way
Henry C.
·
November 16, 2016
Pack your umbrella. The grass is green.
Hennie V.
·
November 5, 2016
Book early
Tasneem M.
·
September 16, 2016