The undisputed heavyweight champion of the food ring, the humble burger has had some bad press due to an unfortunate pickle flirtation in recent years. Redeem burgers with a Burger and Chips with a glass of beer at Fego Caffé in Durban North.
Choose between these options
Pay R124 for a burger and chips with a beer for two people, valued at R248
Pay R238 for a burger and chips with a beer for four people, valued at R496
Pay R334.80 for a burger and chips with a beer for six people, valued at R744
Caffé Fego is home the the Fego Burger, carefully constructed by burger artisans using homemade ground beef, onion, tomatoes and gherkins, and drizzled with the signature Fego burger sauce before being served with a side of chips and a glass of beer. For white meat fans, the burger is available as a chicken option as well.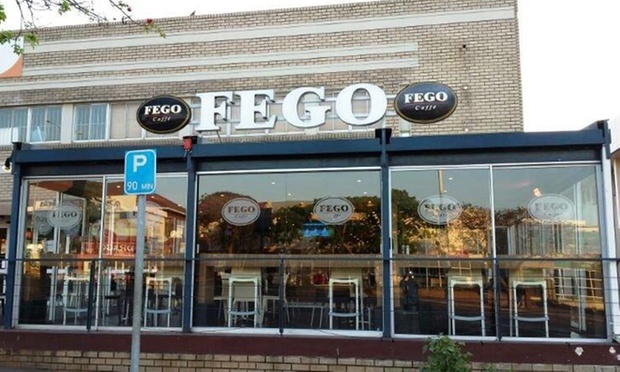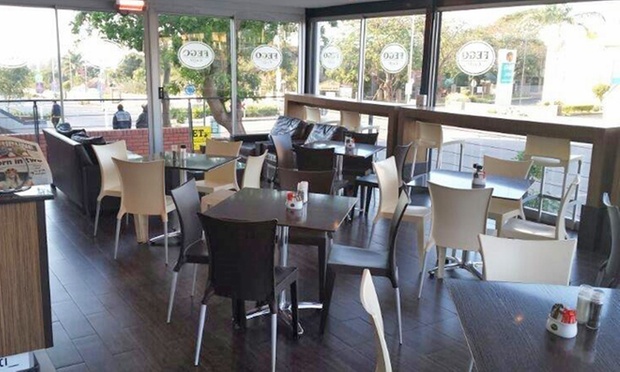 More About Fego Caffé
Fego Caffé is a café-style restaurant situated in various locations. With a menu boasting varied options including burgers, desserts, robust coffees and breakfasts, the restaurant is a mixed bag for discerning palates.
Customer Reviews
Excellent service and food.... they aim to please. Very accommodating.
Lee-Ann N.
·
November 18, 2014
The whole meal and service was really great.
Susan B.
·
November 16, 2014
Just to thank them for the Groupon and secondly how great the food and service was.
Lynette L.
·
November 15, 2014