Up the wine tasting ante with tickets to Tuning the Vine, an innovative wine enjoyment experience. From tasting to pairing to mixing and learning about a variety of wines, Tuning the Vine will help you take your wine expertise to the next level.
Choose between these dates
Friday 31 October 2014
Saturday 1 November 2014
Sunday 2 November 2014
Tuning the Vine gives you the opportunity to have fun while sharpening your wine tasting skills and discovering your favourite wines and wine makers. Loads of ideas will be given on how to enjoy your wine with food and friends. With crash courses in wine tasting and the tantalising Taste Theatre, attendees will be spoilt for choice. There will also be cocktail bars, craft beer stalls and live music from the likes of Mr Cat & the Jackal.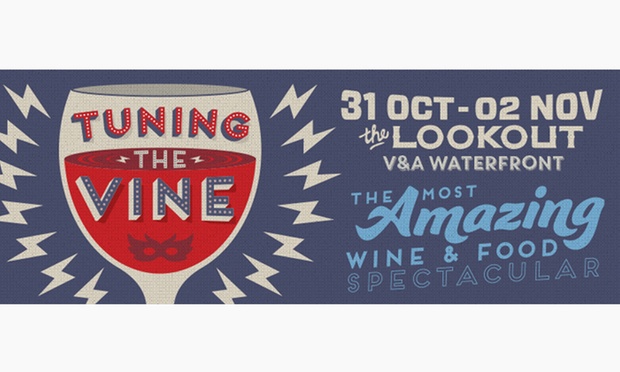 More about Tuning The Vine
Taking place at The Lookout V&A Waterfront from 31 October to 2 November 2014, Tuning the Vine demystifies the world of wine and allows everyone the chance to find what they love and enjoy. At Tuning the Vine, you create your own wine story.
1