The Issue: Inspiring Change for Women's Day 2014
IRFSA's Ihata Shelter in the Cape Flats provides a shelter for women and young children, most of whom arrive with just the clothes on their backs, and need immediate basic toiletries, clothing and bedding.
Though the Shelter generates an income through a community shop selling used items, making hand-made jewellery, growing and selling organically grown vegetables as well as a small laundry service, it can cost in excess of R2 000 per month to assist and shelter an abused resident in view of their specific area and treatment needed.
The Campaign
Following this year's international theme for Women's Day – Inspiring Change – donations to this cause will be used to make a change in women's lives, creating a caring, clean and safe haven for up to six months.
Funds will be used to provide three healthy, home-cooked meals, clean clothes, basic toiletries and bedding, a crèche facility with a qualified crèche teacher as well as arts and crafts classes, HIV/Aids and Abuse educational programmes, Occupational Therapy and counselling sessions, play therapy for the young children, prayer facilities and daily spiritual upliftment, referral to legal, medical and/or other professionals, skills and upliftment workshops, Healing Music, Laughter and Gardening therapy, Parenting and Life Skills education, and employment opportunity assistance.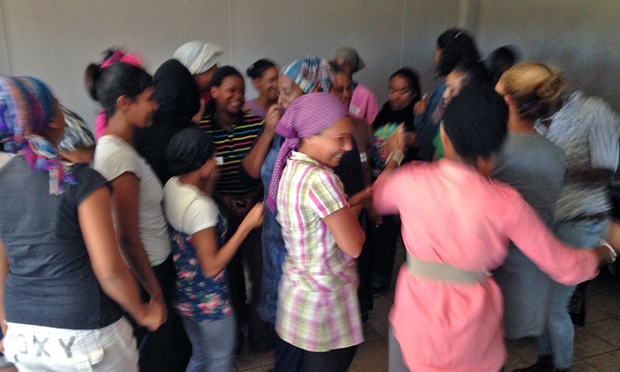 More About IRFSA
IRFSA is a registered Non-Profit Organisation dedicated to creating a better society by taking a stand and speaking out against gender-based violence, while also helping to support victims of domestic violence by creating a sanctuary providing a caring, clean and safe shelter with accommodation for up to six months.
Since its inception in February 2006, the Ihata Shelter in the Cape Flats has successfully assisted, clothed, counselled, empowered and sheltered 511 residents – 231 women of all races and religions and 280 young children, aged new-born to twenty-years old – and counselled over 580 outside clients seeking assistance with domestic abuse/violence situations.
Giving women the time and space they need to move forward, the shelter provides not only the basic necessities such as toiletries, clothing, bedding and home-cooked meals, but also workshops and education geared towards empowerment, improved self-respect, independence and recovery, ending with successful community re-integration.