Widely regarded as the masking tape of the ocean, seaweed has the strength to package sticky rice and fish in delectable parcels while also aiding as camouflage for agoraphobic shells on the ocean floor. Taste the ocean with a sushi platter for up to four people at Indulge.
Choose between these options
Pay R169.50 for a 30 piece sushi platter for two people, valued at R339
Pay R274.50 for a 48 piece sushi platter for four people, valued at R571.80
30 Piece Platter
Two tempura prawns
Four rainbow rolls
Four salmon or tuna California rolls
Four sandwiches
Eight maki rolls
Eight salmon roses
Two fried bananas
48 Piece Platter
Four salmon sushimi
Two salmon nigiri
Two tuna nigiri
Two prawn nigiri
Four tuna sushimi
Four salmon maki
Four sandwiches reload
Four tuna california rolls
Four salmon california rolls
Eight salmon roses
Eight rainbow reload
Two fried bananas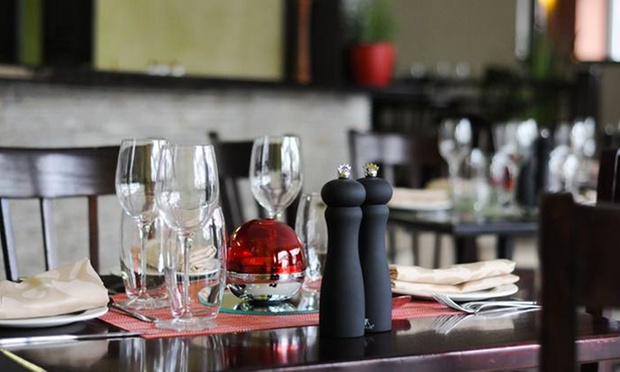 More about Indulge
Situated in Sea Point, indulge combines clean lines and modern décor to create a sophisticated boutique eatery. With a menu that is seasonally updated by head chef Derek Moore, the restaurant offers a new dining experience with every turn of the seasonal leaf. Inspired by the four elements, Indulge caters to diners who want to immerse their senses in the gastronomic experience.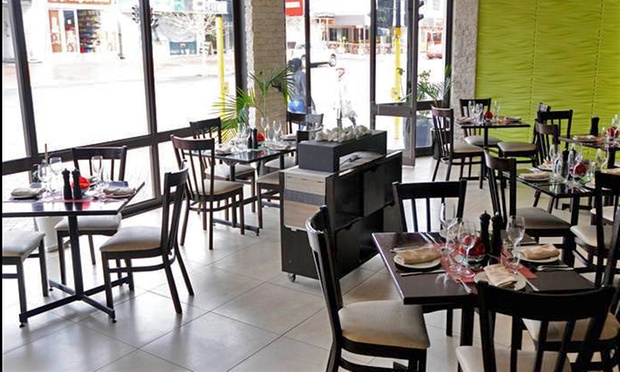 Customer Reviews
Thank you for your good service and friendliness.
Shahieda J.
·
August 14, 2014
Lovely night, delicious sushi and outstanding service!!
Piper P.
·
August 14, 2014
when did my booking they did not reply to my email I went looking for the place what a struggle but I think groupon shouldhave done better with advertisement , contact nr even didn't exist anymore (one on advert incorrect) I had to google contact details online
Lizel Naomie J.
·
August 14, 2014