Before the invention of sandboards, humans had to satisfy their urge to catch a dune by luring it with a glass of water attached to a string. Conquer sand on a board with a sandboarding experience for up to six people with Mamba Sandboards
Choose from these options:
Pay R300 for sandboarding for two people, valued at R600
Pay R564 for sandboarding for four people, valued at R1 200
Pay R810 for sandboarding for six people, valued at R1 800
Riders hit the sand with a two hour sandboarding experience in the Atlantis Dune.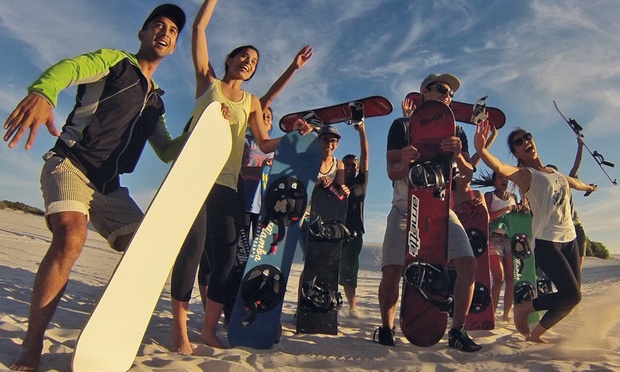 More About Mamba Sandboards
Mamba Sandboarding is a family run business that focuses on affordable excursions for families, or groups of friends. Their mission is to guarantee fun!
1