Pleasure Box has handpicked the world's sexiest items and lovingly bundled them into pleasure boxes to create unforgettable, intimate moments - way beyond your wildest dreams. Wow your cuddle buddy and seal the romance with an Intimate Pleasure Box, including delivery, from Pleasure Box.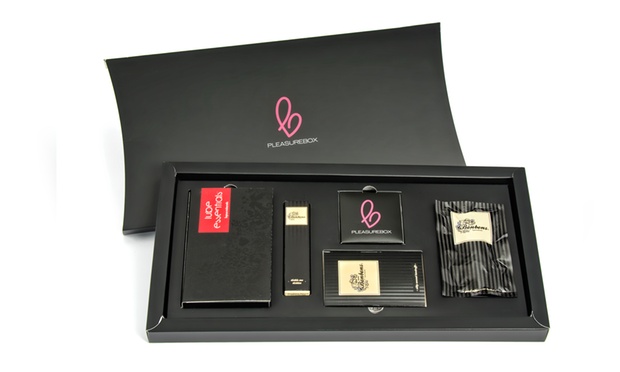 Couples spice up their bedroom time with an Intimate PleasureBox, packed full of saucy goodies to turn their next romp into a wild ride. Lock the bedroom and have some grown up time with a range of fun toys, designed for couples looking to strengthen their bond and have some adult fun.
Intimate Pleasure Box
Tickle Me Tickler
Silky Sensual Handcuffs
Lube Essentials
Good Vibrations Bullet
Two Durex condoms
Customer Reviews
I was a little dissapointed with the cuffs, i thought it was hand cuffs, but anyway it still works. keep up the specials
Lorraine S.
·
August 12, 2014
great service
Brendan S.
·
August 10, 2014