Eating foreign cuisines lets you experience new flavours outside your daily diet of mayonnaise sandwiches and air. Ingest some excitement with Lauden's Infamous Italian Pizza at Simply Italian.
Indulge in a thin crisp focaccia with slow simmered Italian tomatoes and layers of wild rocket, layered with slithers of beef fillet. The focaccia is then dusted with parmasane grana padano cheese and rosemary before being dressed with basil pesto and finished with a dash of twelve year old balsamic reduction. The meal is complimented with a refreshing glass of freshly squeezed orange juice.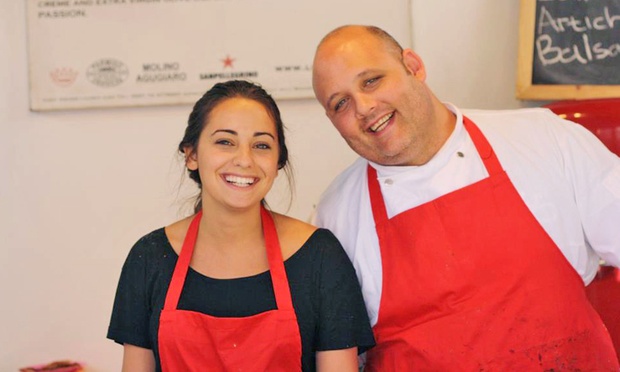 More about Simply Italian
Founded in 2007 with a bag of flour and a rolling pin, Simply Italian is famous for its signature thin crisp focaccia. Using only authentic Italian ingredients including parmasane grana padano cheese, their focaccia is layered with flavours like parma ham, balsamic reductions and hand picked rocket. Boasting numerous accolades including the title of the Fifa World Cup Catering Supplier in 2010 as well as the best produce innovating award from 2008 to 2012, Simply Italian produces authentic Italian dishes made from locally sourced ingredients.
1

Cape Town


Old Biscuit Mill, Albert Road

Woodstock

Cape Town, 7800

Get Directions